Gravity Noir
 In the early 80s with the rise of well loved play-back and sound-mix contests, Patrick Knight soon became known as the

Belgian Boy George impersonator. Almost as famous as his idol, he often appeared in many  radio & television shows and newspapers & magazines. His first debut single with the double A-side "I don't love you anymore / Share my dreams" released in 1986 was sold out immediately.  Melody and lyrics were by his hand, but with the lack of music theory the songs were elaborated by Ricky Travers. A year later, Patrick appeared on the album "Peter Vicking's 12 best sound-mixers" with the cover of Boy George's "Everything I own".



In 1988 he started his own record store "UK BOY, The British Music Store" and

recording studio "Jumping Man Records". It is during this period that his passion for music was given a boost. The release of his 2nd single "Time, Clock of the Heart, the 90's remix",again a Culture Club cover, did not have the success Patrick had hoped for. But soon this bitter pill was swallowed and overtaken by the British formation G.T.O. with the worldwide hit "Listen to the rhythm flow". This track had Patrick's voice run through a vocaliser to make him sound like a female singer.

Patrick has had his role as a singer & entertainer in different groups. His first experience was with  "The World Wide Show Band,"  which he sang both backing and lead vocals. They were named best newcomers and

provided the music for the ball of the lord mayor of Antwerp in 1989. At around the same time as G.T.O. the group "Gravity Noir" was first established. With musical genius Javier Rodriguez Iglesias their first track "The final erection" was a fact.    A light erotic techno & house record, unfortunately only released as a demo and never released on vinyl or CD. Javier, still know today as DJ Linetech, used to work for USA Import as a DJ and producer. There was a brief collaboration with Bonzai Records. A group called Drag-a-long was then set up and recorded a demo at Bonzai called "Drag-a-long" with lyrics

written by Patrick. That was the very first time that Patrick also began performing as a drag queen as "Miss Liberty". Gravity Noir Peter Goos became involved in the project. This yielded fantastic remixes of well-known hits such as "Black is black" by Los Bravos, "Enola Gay" by OMD and of course "Do you really wanna hurt me" by Culture Club. Peter Goos also wrote the music for "I've got the power" with lyrics from Patrick. This is the only song from Gravity Noir's early days which survived and still available at download stores worldwide. But released under his own name Patrick Knight. At one point Gravity Noir was renamed Basics, B6 and were preparing their selves to go on world tour with The Trammps as the supporting act. But unfortunately because of the groups split it did not come so far.

With Basics (B6) only the track "8 inch or more" was recorded but again never officially released (lyrics by Patrick). They then choose to continue working with drag queens. Thus,"The Sisters of Divine Pleasure" were established. Mostly Gravity Noir repertoire was used for their gigs and shows. With Patrick as lead singer and well loved as "Titless Strangé" they had a lot of success. With a apogee in 2011 with 2 entirely sold out "Divine pleasure shows" and in 2012 bringing his show "Turkish delight" twice to Bodrum, Turkey. During that time and for the occasions Patrick specially recorded several cover songs, including songs from Amy Winehouse, Michael Bublé and even some from the soundtrack "Grease".

For the very first time in the Gravity Noir history most of the tracks mentioned in this biography have been made available to buy as download. The album Gravity Noir "The early years" has been released (Official worldwide release, 7 november 2016) almost simultaneously with their brand new album "Handmade" (Pre-order release, 1 november 2016).


It was not until September 2015 before Patrick was urged during a Culture Club concert in London by his best friend and British artist Andrew Williams to start writing his own music and new lyrics. Hence the title of the new "Gravity Noir"


album" Handmade " (Official worldwide release 1 december 2016). So Patrick Knight's musical project and child "Gravity Noir" was once again brought to life. His happiness lies in being surrounded by artistically like-minded friends who are not driven by financially greed, but by sharing their passion together for art and their hobby. Gravity Noir sought to offer members the opportunity to showcase their individual talents and creativity. So does Andrew Williams, who creates the base for almost all sleeve designs  and artwork for Gravity Noir. Also provides his vocals and his talent as wind instrumentist. From the album "Handmade", 5 singles were released. With the pop dance track "Mystery knight" being the first one after so many years. (Official worldwide release 7 april 2016). Followed short after with the release of the 2nd single & techno track called "Mind the gap", a tribute to the voice of London underground, who sadly died in 2016. A short sample was used during the new year's eve fireworks display in London 2016.

Javier

Rodriguez Iglesias, was happy to be involved in the Gravity Noir Project once more and created the remixes for all new Gravity Noir songs. Gravity Noir The Remix EP (Official worldwide release, 22 june 2016) Other equel artistically like-minded friends are the associations "Het GenOOtschap","Hoboken Explorers" and "Gidsenwerking Fort 8" who Patrick sometimes works with for making and creating music videos for Gravity Noir. Peter De Vos, cameraman and editor for the video's "Another dimension (Dementia)" and "Mystery knight (Medieval Ter Apel)" & Simon Clarys, sound and light technician who is committed with full dedication to Gravity Noir video projects. Simon even took part as one of the angles in the video for "Giving up on music (Summer Dance Remix)". Starring the very talented ShowQueen Tallulah Vdc and the amazing Kenny Patrick Cogen. The video was directed, filmed and edited by Patrick Knight himself! With special credit to Peter Duyts, who provided "the making of video" and also for some of the begin and end shots in the main video. "Giving up on music" is the 3th single to be released from their album "Handmade".

Again a pop dance track (Official worldwide release, 6 june 2016). The 4th single "Another dimension (Dementia)" is a ballad (Official worldwide release, 15 august 2016).

With the Gravity Noir single and accompanying video "Another dimension (Dementia)" they want to give the sensitive

subject of dementia extra attention. With the initiative "Make a donation and receive a free download " they hope that the Alzheimer Liga Vlaanderen and Alzheimer's Society UK will receive as much donations as possible. This organization makes it possible for many people to find a way learning to live and cope with dementia. Patrick's mum and family have been affected by this terrible disease. So Patrick knows all too well what dementia means to him. In addition, Patrick has often been very lucky in his life. He survived as a 3 year old child falling from the 8th to the 6th floor in the apartment building where they lived. He survived electrocution when he was a lifeguard and fell into the pool with a faulty electric pool cleaner. When he had his ears pierced in England, he got infected by the hepatitis B virus. Doctors prognosis was that he would not reach the age of 40. Fortunately, with the proper treatment he

was saved from that fate and since 2003 declared cured. As long Patrick can remember he always felt restricted with the problems he had during physical activities. Usually, these lead into collapse. During his childhood the fainting was always related to epilepsy. But this has never been proved. It now appears that Patrick suffers from various heart rhythm disorders and in specific the perilous Brugada syndrome (Drop-dead-syndrome). Since the end of 2014, an internal cardiac defibrillator is his life preserver. Living with these arrhythmias is not always easy. Certainly not if you should avoid stress, heavy emotions and physical activities at all times. Talking about his mum and dementia is therefore not really easy and obvious for Patrick. That's why he mainly tries to express his feelings in his music. And during this process of writing, the song "Another dimension (Dementia)" was created. All songs on the album "Handmade" are linked in some way to a life experience or occurrence of Patrick. It has become a wonderful accessible album for everyone to enjoy. Music where each of us will be able to find a small part of

themselves. A musical experience full of inspiration. A musical journey, an adventure. Also, a part of the sales of the CD "Handmade" will be donated to the Alzheimer Liga Vlaanderen. For each CD sold, € 1 goes to the society. And 10 copies of the album will be put in as a price to be raffled among all those who made a donation to the Alzheimer Liga Vlaanderen. To put things in words of Patrick Knight "Never give up!"

The 5th and final single to be released as an EP in 2016 is "Welcome to my gravity (The Deep Trance Remix)" (Official world wide release, 14 november 2016). The result is a lounge track with a hypnotic slow trance beat, very relaxing. The original track is the 1st one to be found on their album "Handmade", less trance, more ambient. But still very enjoyable to start a perfect album.
2017, a new year and time for new projects. Gravity Noir have created a new album with the title "Liberation". The first

single of this album is the upbeat techno track called "Avalon L.A." (official worldwide release 31 january 2017). Most of Gravity Noir fans are from Los Angeles U.S.A. , hence the title "Avalon Los

Angeles (L.A.)" , being a tribute to those L.A. fans. Brains behind the Gravity Noir project still is Patrick Knight (Composer & songwriter). The lovely artwork & sleeve design is once more from the very talented Andrew Williams. Together with other cooperated artminded friends they are the knights of Avalon. "Avalon L.A." has already proven to become another huge hit. The second single release in 2017 is "Much too soon to say goodbye" (official worldwide release 10 march 2017).

This ballad stands out from their usual repertoire. A track with a classical sound and very moving & emotional lyrics. With "Another dimension (Dementia)" from their album "Handmade", Gravity Noir has proven they can also

bring tracks with a message. With this single they want to reach out to those who have, are or will struggle with any kind of depression that in a worst kind of scenario leads to attempt suicide. Not an easy subject to talk about, and certainly not to sing about. But Gravity Noir managed to give the track that special kind of attention. Making you want to listen to it over and over again. Accessible to all and with the need of a moment of comfort. Using their typical electronic sounds and using vocalized effects on the voice, it does sound magical not weird at all, making it a beautiful classical ballad. Exactly one year after the original release of the single to highlight their big come-back, "Mystery knight" is once more released as a brand new "2017

Liberation Version" (official worldwide release 7 april 2017). Adding the vocals of Miss Ambrosia Dash and the extra power, it has proven to be even more successful as the original. The artwork for it's sleeve design by Andrew Williams is truly a masterpiece, making it complete. Follow up are two singles. One is the catchy reggae song "Open your mind" which is a wonderful duet between Patrick Knight & Andrew Williams. (Official worldwide release 18 july 2017). And the second one is the fantastic pop song "Into a new world". (Official worldwide release 1 may 2017, but delayed till august 2017) Both songs have their own video and can be found on YouTube. Additional production by well loved producer Grant Henderson. Mixed & mastered at the famous Loom Studios in Leeds, England. Graphic artwork by Andrew Williams. Gravity Noir album "Liberation" (Official worldwide release 10 november 2017). Also two compilation albums "The Singles" & "The Remixes" were released (27 november 2017).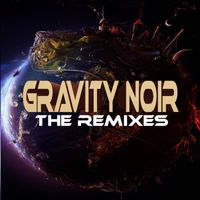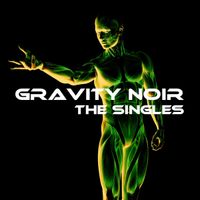 2018 looked more like a sabbatical year, but 2018 was still productive. Gravity Noir were happy to deliver a great remix for DJ Linetech's amazing track "Reality" (official worldwide release 22 march 2018). And we managed to get Mr. Lubomir Arsov's (Ice age, The book of life, Peanuts the movie) agreement to use some of his animation for our Video and "The Future is Ours Remix" for "Open your mind (featuring Andrew Williams)" (official worldwide release 21 september 2018)..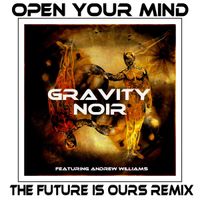 As for 2019, Gravity Noir has exciting news! Because Patrick Knight, being frontman of GN, is no longer able to perform live on stage. Patrick will still be writing new exciting productions. First single from their new expected album "Future days" was given the title "Flying high", which is a great song with a real 90's dance vibe to it (official worldwide release 22 march 2019).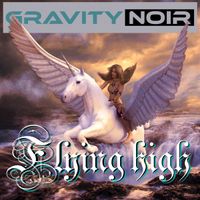 A follow up was soon released, "Hot Summer Medley" (official worldwide release 6 june 2019) which is a medley of 3 of Gravity Noir's singles. It's the first production that made it into the charts. It entered the LGBTQ Music chart straight into #6 (week 27 2019) and even climbed up to #5 (week 28 2019) only 3 places behind Madonna's new single Rise!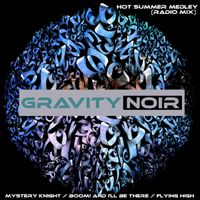 The new single "Planet called love" was released in the summer of 2019 to contribute to the One Giant Leap Celebration (First man on the moon, 50 years ago)(official worldwide release 31 July 2019).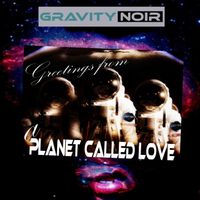 Also sad news, the continues dispute and the unprofessional behavior of DJ Linetech has resulted in getting banned permenant from Gravity Productions. There for Gravity Productions regrets the fact that DJ Linetech is no longer an official member of Gravity Noir.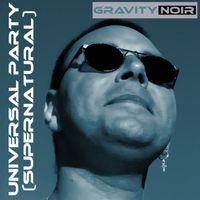 The first new single to be released on Valentine's Day in 2020 is the funky track  "Universal Party (Supernatural)", taken from their album "Future Days", official worldwide release 18 March 2020.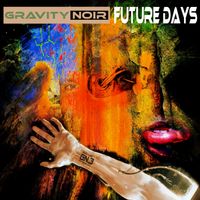 2020, a year that we will not soon forget. The corona virus completely controlled our lives and many countries were in a state of 'lockdown'. Still, Gravity Noir did not want to dedicate new songs to covid-19. They have chosen to release the single 'All night Long' the day before Halloween (Official worldwide release 30 October 2020) and rather raised the covid theme in a sublime way in their acompanied music video. As an extra edition, Gravity Noir released a new single version of "All Night Long" as a tribute to the great André Brasseur, known for his specific use of the Hammond organ.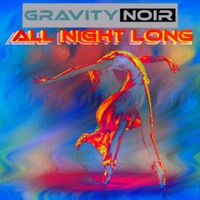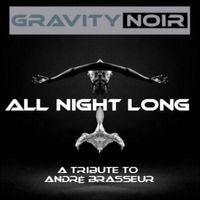 2021, Patrick Knight is once again working on a completely new project for his band Gravity Noir. The title of the new project was given the name 'ANKH', which means 'key of life' and is an ancient Egyptian hieroglyphic symbol. "ANKH" is the name of the new expected(*) Gravity Noir album and would be released simultaneously with a documentary, a travelogue by and with Patrick Knight about ancient Egypt (*Expected in 2022). It is already certain that we will hear something vocally in one of the titles, by the unfortunately deceased singer Ofra Haza. The single "Im Nin Alu 2021" was officially released on 14 July 2021 and will be part of the upcoming album along with a longer extended version. The single is the only one to be listed in an iTunes top 100 so far and receives quite a bit of airplay worldwide. On August 21, the single was broadcast in primetime on the Ann Delisi's Essential Music program of Detroit's well-known WDET-FM NPR station. On August 23 they were awarded the title of newcomer of the week, entered at 7th position and then reached 4th place in the UK LGBTQ Music Chart TOP 50.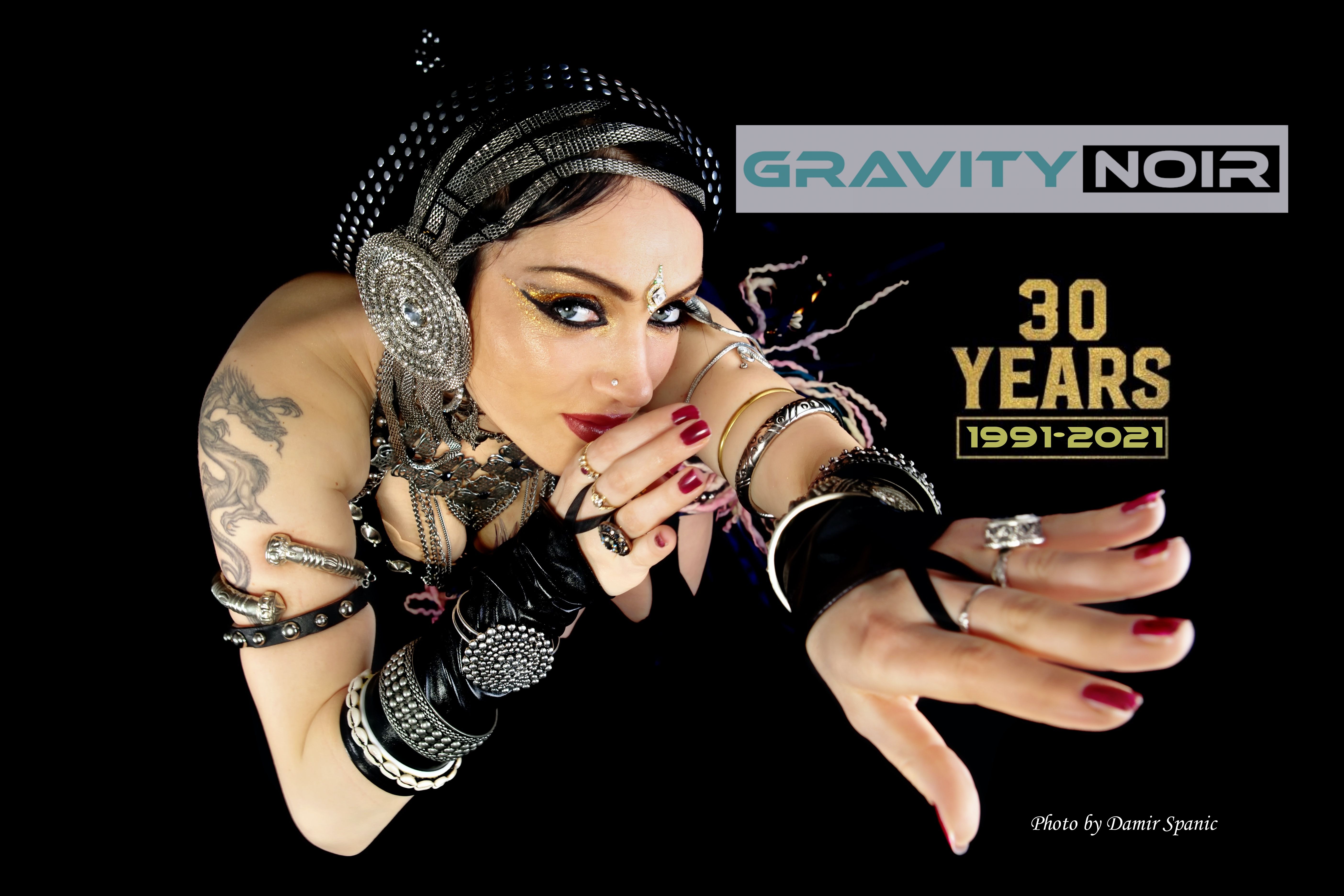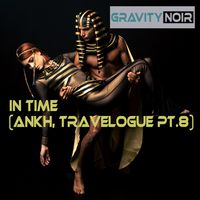 2022, as promised another exciting year for Gravity Noir. The single "In Time (Ankh, Travelogue Pt.8)" was officially released on January 17, 2022. Followed by the new album 'ANKH', which was released on March 18, 2022. Including the hit singles 'Im Nin Alu' and 'In Time'. This album will be completely different from what we are used to. The genre in particular tends to be more classical this time around, but obviously EDM will take center stage with some songs suffused with a rather exotic and relaxed lounge atmosphere. Patrick Knight said:'The new songs on the album are just outside my comfort zone, but rather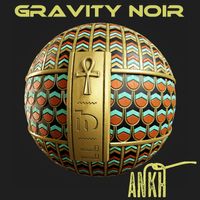 consider the result as my masterpiece'.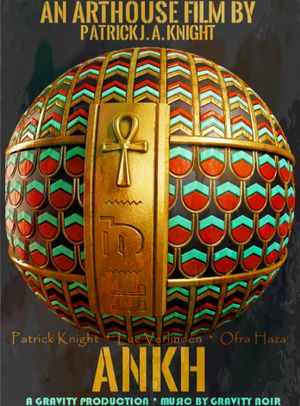 The trailer for the feature film 'ANKH' was released on April 7, 2022, but a premiere date for the main arthouse film has not yet been announced. But still expected in 2022. Storyline: Ankh introduces the public to the lifelong partner (Luc Verlinden) and shows his hopeful treasure hunt in Egypt to find his late husband Patrick Knight (As himself) and accidentally bring him back to life . During his resurrection, the viewer is taken into memories during a cruise down the Nile that ends in Cairo, where a complete transformation into Queen Nefertiti's look-alike is achieved. Ofra Haza, the Madonna of the East follows them closely and helps them in their search for the key to life, Ankh, the afterlife. Ankh is a travelogue through ancient Egypt and makes the beautiful soundtrack, (Music by Gravity Noir), come to life.
May 28, 2022, GRAVITY NOIR frontman Patrick Knight gives his very last and final live performance, dressed as and in full make-up as Queen Nefertiti, at John Bradley's 60th Birthday Show. You can watch the entire performance here.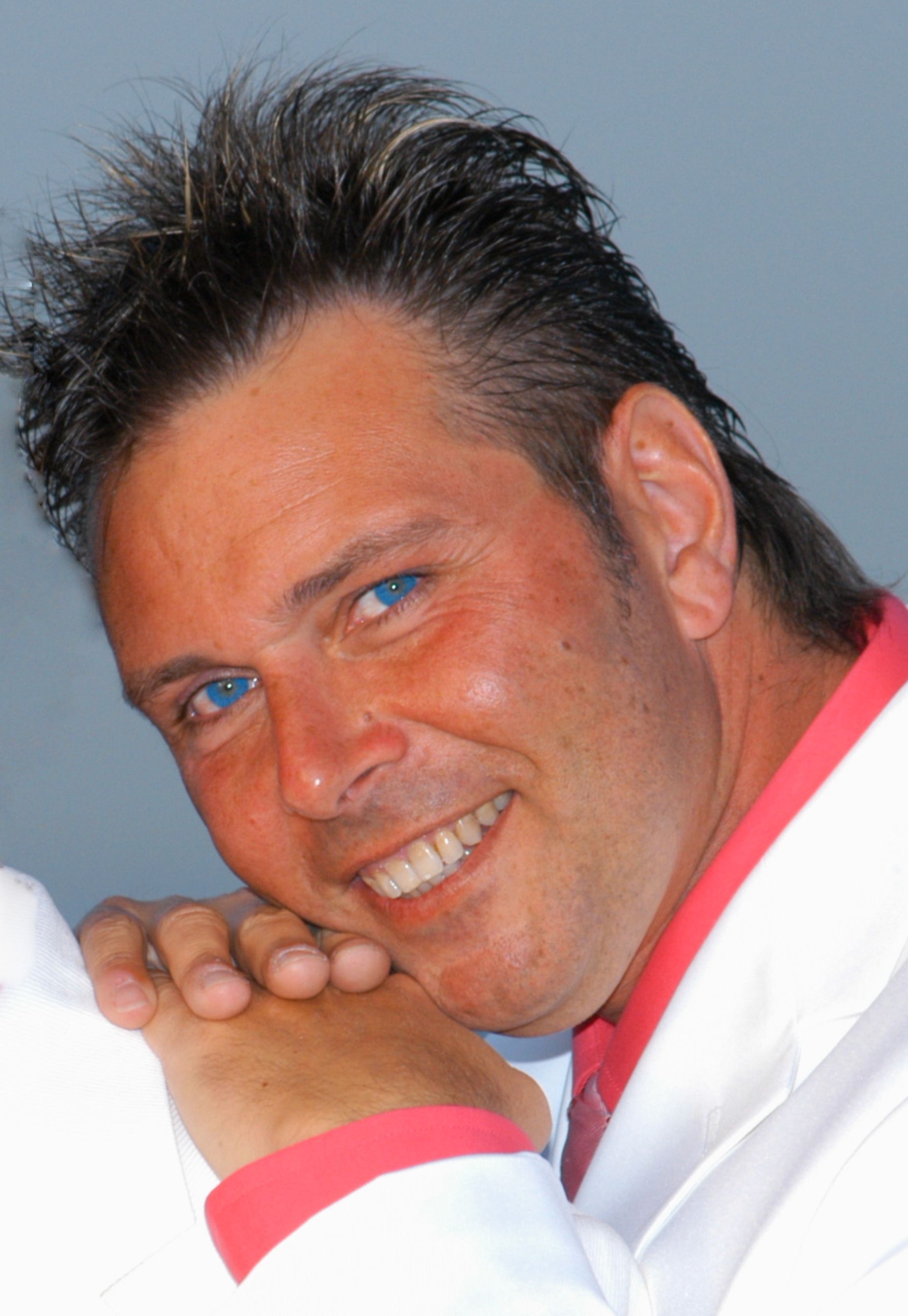 And our search continues for a new leadsinger(s) (Male / female) for our live perfomances and gigs! If you are interested please contact us using our website.